BECOME A SPONSOR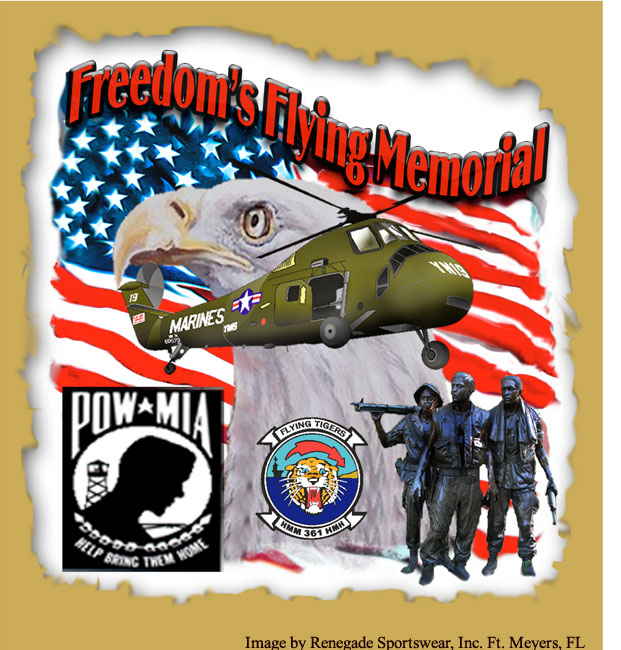 We are offering benefactors, corporations, businesses and organizations the opportunity to effectively utilize their philanthropy and/or marketing dollars while supporting our veterans memorial and public education missions. This program gives back to benefactors, corporations, businesses and organizations by providing public recognition benefits commensurate with the selected program level. This public recognition would be provided in our facilities, on our helicopter transport trailer and support vehicles, at public events and Air Shows, and on our Website, depending on the selected program. Our facility is a hangar and museum located on Long Island New York. While the aircraft served in Vietnam with the Marine Corps, it will be a flying museum representing members and veterans of all branches of service and the freedom made possible by their sacrifices. Regional plans are offered to benefactors, corporations, businesses and organizations with a presence on Long Island or in the New York Metropolitan/Tri-state areas with appropriate local benefits. National plans offer benefits more appropriate to national corporations, businesses and organizations. We offer unlimited Contributing and Exhibit programs, and in addition Platinum, Gold, Silver, and Bronze programs. All programs are customizable in content, duration and cost to meet your requirements. We reserve the right to limit this program to applicants that practice good citizenship and promote good moral values appropriate to our memorial and education missions.
It should be noted that the Platinum, Gold, Silver and Bronze programs are designed for those seeking a return on their investment, however they may also be appropriate for Benefactors, Trusts, Foundations, Veterans Organizations and other entities who desire to show the public their support for our missions in a very visible way. They are also available for individuals/families wishing to show their support by honoring or memorializing others, however we would also encourage them to consider the Contributing or Exhibit programs.

Get on board and be recognized! Be an important part of our organization and get involved in a unique and worthwhile aviation/community project

PLEASE CLICK HERE TO VIEW OUR SPONSOR PROGRAMS
For additional information please contact Alan Weiss 631-827-5526
---
FREEDOM'S FLYING MEMORIAL
P.O. Box 429
Cutchogue, NY 11935
Contact Alan Weiss 631-827-5526


Web site and all contents © Copyright of Freedom's Flying Memorial
2007, All rights reserved.